Seeds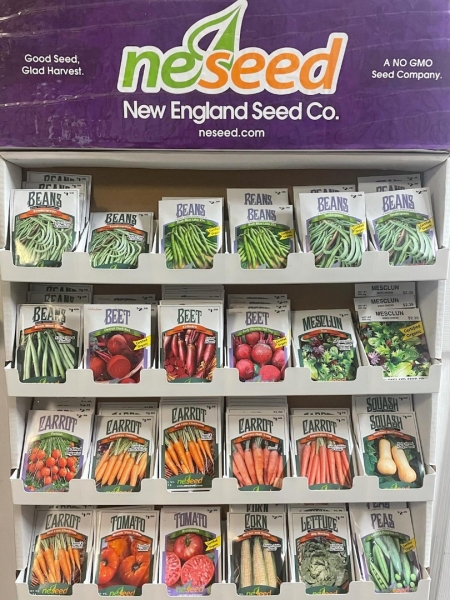 Why wait in line at the big box retail stores to only discover that they are out of seeds and soil? We have a large selection of both IN STOCK!

neseed
neseed a Commercial Seed Company Offering Seeds for Both Commercial and Garden Growers. You Can Buy Our Vegetable, Flower, and Herb Seed Varieties in Bulk and Packets.
We offer conventional, organic, heirloom and hybrid seeds for professional and garden growers of any size. We have signed the Safe Seed Pledge and most of our varieties are available as untreated seed. Let us be your quality farm, greenhouse and garden seed provider.
neseed is a non-GMO Seed Company. Good Seed, Glad Harvest.
Visit the New England Seed website for more.