Pit Boss Grills, Smokers, and Accessories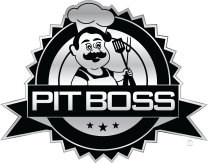 Bigger. Hotter. Heavier. Pellet Grills
Bigger. Hotter. Heavier. is not just a marketing phrase. It's a construction standard we use to ensure that our grills and smokers are made with the right materials for the best 8 in 1 grilling experience available on the market Our grills are made BIGGER so no matter what your outdoor cooking needs are, we will have one for you. They're HOTTER so they're more versatile, allowing for 8 different cooking options including direct flame broiled searing. And they're HEAVIER because the materials that trap and distribute heat evenly across the grill must be heavy duty metal that is properly coated.
No other pellet grill or smoker can provide as much value as a Pit Boss can. With so much versatility, quality, and flavor in one grill, all at a competitive price, you're wasting money if you go with another brand.
Our showroom at 2 Gavin Ave. in Adams MA has grills on display and in stock. Stop Down or Contact us to have a look!